Marine photography in South East Asia, based on Koh Phangan. Stefan offers expedition-style photography courses, and naturally the images are available for purchase. Take a look here:
The Gulf of Thailand is not exactly a destination renowned for spectacular photography. Most experienced divers prefer to visit locations in the Andaman Sea or the adjacent Coral Triangle, usually drawn there by images and stories of exotic critters and stunning sights. Unfortunately (or fortunately, depending who you ask), it is often overlooked how exciting the Gulf of Thailand is. It is shallow, low in salinity, consistently balmy and very young. It was probably born when the glaciers of the northern hemisphere receded, some ten thousand years ago (just a blink in geological terms).
In this brief period of time it has amassed a stunning diversity of wildlife, which is very comparable to other more popular destinations. It is just very far apart, and difficult to find, especially if you don't know where to look.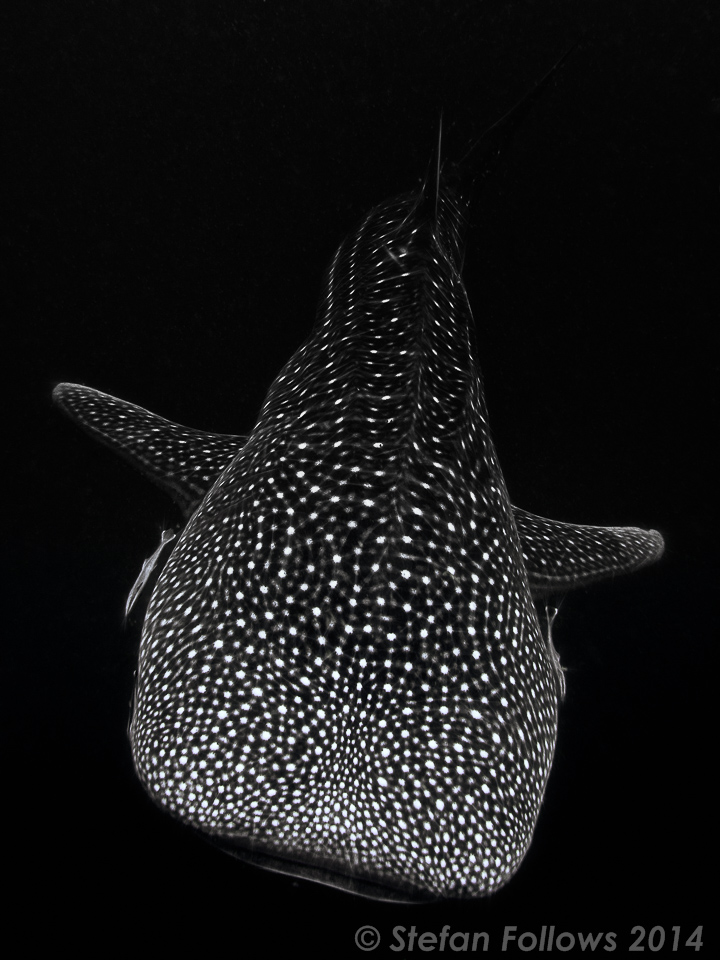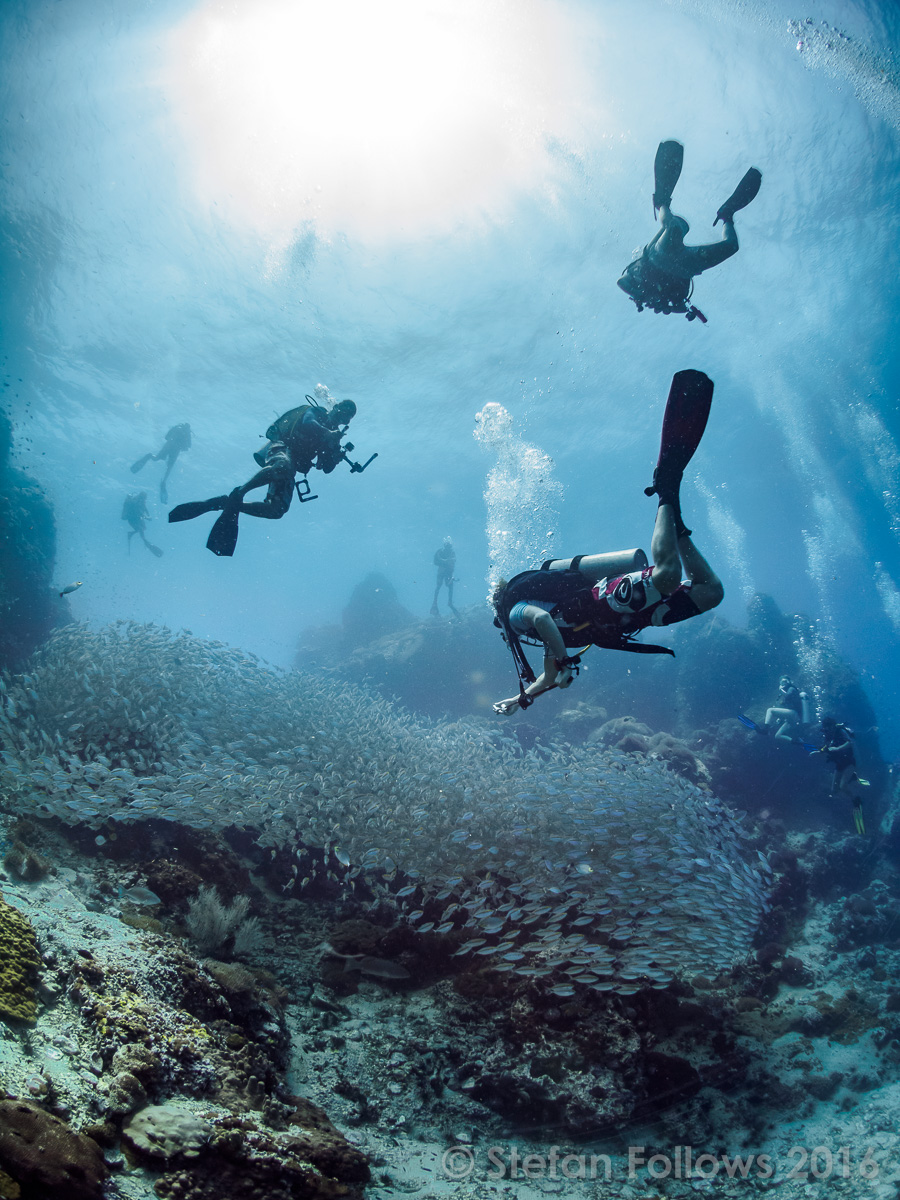 In my ten here as a dive instructor, guide and photographer on Koh Pha Ngan, I have been fortunate enough to explore familiar and remote locations of the Samui Archipelago, usually with my camera in my hand. I've seen juvenile Whale Sharks playing with my bubbles, Bull Sharks chasing after a Whale Shark, dolphins playing with my buoy line and seen schools of fish so vast and dense it was practically night time below them.
One location that always is consistently inspiring and productive for me, is probably the most famous one in the Gulf: Sail Rock (Hin Bhai).
Located 17 nautical miles off the beautiful island of Koh Pha Ngan, it is quite a peculiar little rock. Sail Rock is isolated from all neighboring land by a deep sandy bottom, rich in soft corals and gorgonians. Because it's the only one of its kind, it attracts many visitors: Bull Sharks, Mobula Rays, Whale Sharks and dolphins; the nooks and crannies of the rock are stuffed with nudibranch, crustaceans and other cool critters.
Sadly, not all is well in the Gulf. Because of its shallowness, dangers like climate change have a very pronounced effect. I have witnessed firsthand two major coral bleaching events, the decline of fish abundance, and watched formerly thriving reefs being overgrown with algae.
Which is why I dedicate the majority of my working time to a small non-profit organization on Koh Pha Ngan, which tries to preserve our aquatic ecosystem by education, and hands-on conservation projects, like artificial reefs? Here, I can not only inspire young minds, but I can actively protect what I love: The Ocean.
My work can be found in a few locations, most of the images on these pages were created in the Gulf, but you can find most of my work here:
and here: