A guest article by Hektor Schroeder, republished by permission from the Nerd Herd®
 BIG FISH, BIG FISH!
Chances are, that you will hear this cry reverberating through the villages of Koh Phangan, should you ever be here. If you're somewhere else, you probably just hear the echo on the internet.
Some of the older dive instructors still write letters to their parents, after they've seen a whale shark.
Whale sharks are great.
Whale sharks are better than eating eggs benedict with salmon, while receiving the Oscar, while having a glass of champagne, after your first pet came back from pet-heaven. You get the point: They're intercourse-ing awesome.
So, if this shark is arguably the "mutts nuts",  why did you never see one?
If you read this in your eurocentric home, on a posh Ipad Air, it's simple: whale sharks are not going to swim into your bed room to tuck you in. If they ever do, consider moving, your house is very damp, and mold is bad for your health.
If you're on vacation already, leave the bar and go diving. Everyday. When it's the season. Most places have seasons. Look this up on your posh Ipad Air.
If  you've already done that, and you still didn't see one, it's because they're rare. You need to go diving more. Everyday. Maybe for a month. This is great for everyone: dive professionals get to buy food, your spouse has time to search your browser history, and diving is very healthy, let's you go places, do people and meet things. A win-win situation.
Still haven't seen one?
Well, did I say they were rare already? Really rare?
Actually most cool things are, like sharks, whales, manta rays, pandas and affordable health insurance.
It's a sad matter of fact that you are sort of responsible for this, too. It's just what we humans do. We're pretty good at it too, in the past it needed a meteorite the size of New York, or a few thousand years of super volcanism to  eradicate as many species as we just did in the last 50 years. So maybe it makes you feel a lttle better, that all of us together are better at destroying this planet than bloody nature could in millions of years. And we do it on the side, without even thinking about it. United we stand.
So, what about the people, that actually dedicate their life and money to clean up this mess? Like you? They surely get to see a whale shark, right?
Well, some of them do.
I did, for sure. I have been diving for 20 years this year, made a few thousand dives, work as a professional diver and condescending do-gooder. And I saw 3 whale sharks. 3. THREE.
That's because us condescending do-gooders usually dive in places that whale sharks consider to be the business-end of a toilet. And, well, it's just that. It may look like a quaint, postcard beach scenery to us, but since it's been a while since we left the ocean, we forgot what water is.
Funny enough, we actually got to see a whale shark in one of these toilets. When my wife and me took CORE sea's "new" 15,000$ boat for a testdrive.
It was a baby, on a extremely clear day in Chaloklum bay, we could not believe our luck. I fact I didn't, I ridiculed my wife, when she shouted "BIG FISH, BIG FISH!", because, d'uh whale sharks don't swim in toilets.
I am a great husband. I may have cried a bit into my science-hipster-beard.
But then, the baby tried to lick the spinning propeller of the boat, so maybe shim didn't know stuff about stuff yet.
Enjoy your dive without whale sharks.
It could always be worse.
You could be a whale shark.
If you come back and saw a whale shark today, please let me shake your hand.
With a hydraulic vice.

MARINE RESEARCH

MARINE CONSERVATION

GET INVOLVED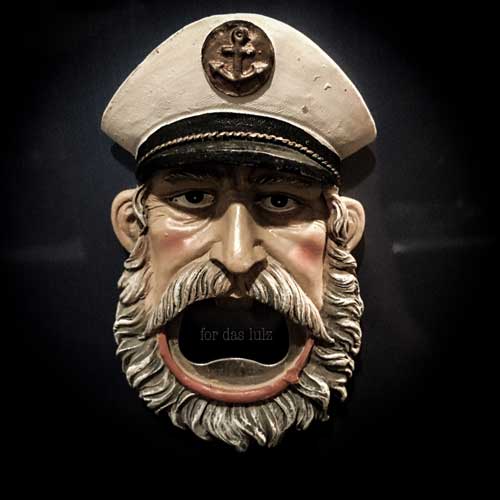 Hektor Schroeder
Opinionated Author
Hektor is a 29 year old PhD student from Swartkopsmund, Namibia (that's in Africa). Hektor studies marine ecology at a renowned University somewhere else. He has opinions, which he likes to write about, and that's what an opinion piece is That's currently all the information he's currentlyprepared to share. And we're like totally chill and understanding. As you are.
Percentage of People offended
People giving a rat's arse
Change created

1%

1%

Coffee drunk

99%

99%

Synonyms mangled

66%

66%

Bar counters overused

100%

100%

BUT WAIT!
there's some more great stuff for you:
No Results Found
The page you requested could not be found. Try refining your search, or use the navigation above to locate the post.